Building the Africa's startup and Scientific Research and Technological innovation Epicenter.
Quantum Valley is a place where one can dream the impossible dream.
Opening up undreamt of possibilities and futures for young people from every part of the continent."
Centre of innovation, attracting the greatest business minds in Africa and the Diaspora. Quantum Valley means building the Africa's startup epicenter. Making what is presently available in Africa desirable, using what we have to acquire what we do not have. Instead of running after what we do not have to destroy what we have.
"It always seems impossible until it's done."
– Nelson Mandela"
Quantum Valley will embarked upon a campaign to build "steeples of excellence," clusters of outstanding science and engineering researchers who would attract the best students from various Universities from Nigeria and around the world. In pursuance will embark on fostering close ties between University students and the emerging technology industries. The idea is to create an entrepreneurial spirit that will one day extend to every academic discipline at various universities in the country. The Quantum valley will be very beneficial to the sustainability of the entire Afrowood settlement.
Quantum Valley may soon emerge as the destination of choice for establishing technology businesses in the nearest future if we gain the State Government and the Federal Government support. Apple, Google, Facebook, HP, Intel, Adobe, eBay, and many more major tech giants may well establish their headquarters in Nigeria at Quantum Valley, and we will make this zone an enabling environment for each to be able to operate from the region with continued business success. The location has continued to attract new startups. Even international tech startups hope to get a footprint in Quantum Valley.
Steve Jobs, genius at work.
By 1982, 27-year-old Apple executive Steve Jobs had found fame as the man who popularized the personal computer. Time magazine told him he would be its Man of the Year and, in December, Jobs offered the publication access to his modest offices in Cupertino, California
Hub for the whole Ecosystem
Hub for the whole Ecosystem We will serve as a hub for the whole ecosystem by bringing together students, experts, project leaders, entrepreneurs and innovators to foster collaboration, deepen skills and initiate new ventures.
These units are useful for
1. Fostering technological learning and innovation,
2. Creating jobs,
3. Generating comparative and competitive advantages,
4. Attracting innovative businesses, leading to both more jobs and a larger tax base,
5. Providing a platform where local and international firms can interact with a particular centre of knowledge creation for mutual benefit.

6. Provisions of the institutional framework, modern Services, and physical infrastructure that may not be available in the rest of the country.
7. Reducing costs through economies of scale in the provision of common services and facilities.

8. Buyers, producers, and suppliers who can operate in the same location, thus cutting the transaction costs of economic learning while establishing new standards and norms of entrepreneurial behavior.
What the Tech Giants are offering
Facebook's hub will be home to workspaces, an event space and is to host digital training programs including Fb Start Accelerator Program and SheMeansBusiness. It will also offer grants of $20,000 in equity-free funding.
Over a three-year period, Google's Launchpad Accelerator Africa program will offer $3 million in similar funding to more than 60 startups on the continent as well as provide mentorship and technology support.
"When local corporates see Facebook and Google opening up they'll follow. And that's good because we need more hubs, not fewer," she said during last month's Vivatech event.

As Enonchong sees it, the role of tech hubs enabling startups by providing access to training and networking could be even more important than raising money.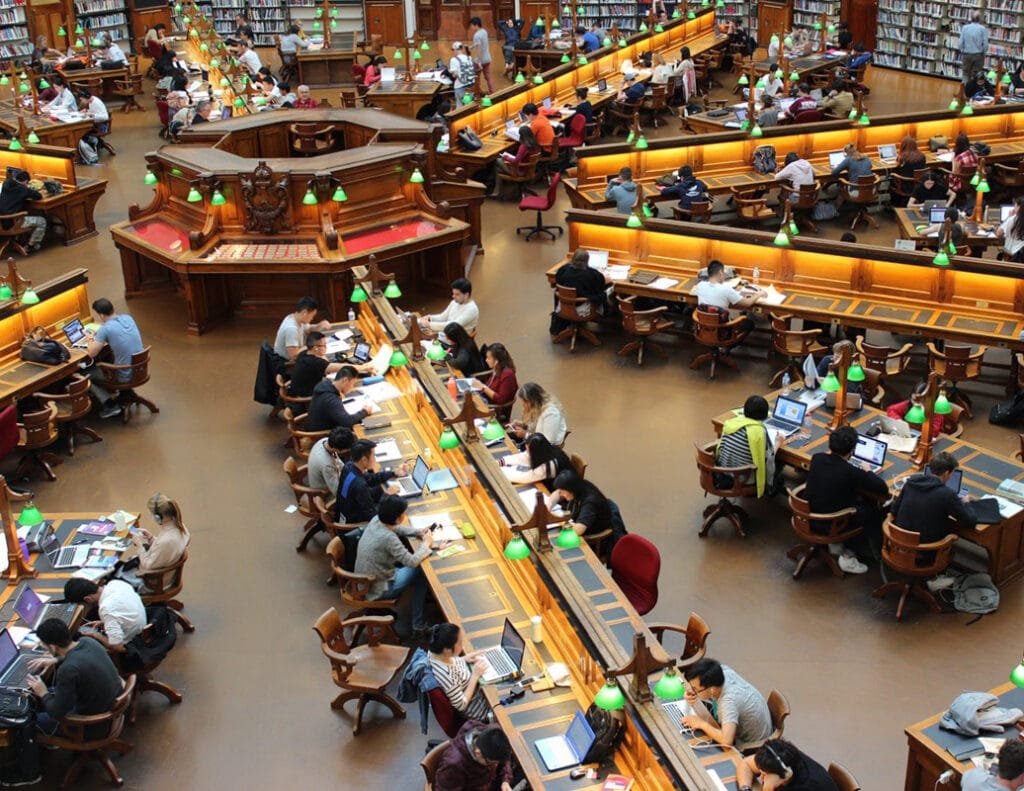 Quantum valley is a community that fosters innovation for technology startup companies. Where small startups can either rent a space, or land lease alongside each in other to share facilities and ideas together. And as result create an environment specifically targeted at helping young technology companies thrive by encouraging experimentation, not demonizing failure, and helping firms' network with other like-minded individuals and enterprises
It will also makes it easier for firms to meet investors in order to get their project funded. Helping ideas germinate and companies to prosper.
The Tech Hub aims at fostering digital entrepreneurship in Africa and the Diaspora and provide incubation and acceleration support for tech start-up companies. It will serve as a hub for the whole ecosystem by bringing together students, experts, project leaders, entrepreneurs and innovators to foster collaboration, deepen skills and initiate new ventures.  
Building an environment that support early-stage technology innovators by allowing them to establish links to other members of the innovation ecosystem, with the goal to improve their business performance'.
QV will connect innovators with local support organizations, universities and applied research service facilities, financial intermediaries, angel investors and venture capitalists, access to international networks offering partnerships, financial support and expert advice.
Quantum Valley is a place where one can dream the impossible dream. opening up undreamt of possibilities and futures for young people from every part of the continent."
It is also designed to support start-ups and help them thrive, as well as build entrepreneurial tech communities.
Putting an end to Africa's Brain Drain with Research & Development
Losing your doctors, engineers, professors and other skilled professionals can be detrimental to your country. Brain drain is a topic with which many countries deal.
In a September 2015 open letter in Le Monde, the heads of 10 successful French start-ups pleaded with Silicon Valley expatriates to come back to a revived Paris full of new opportunities. China is another country where hundreds of thousands of educated professionals leave for education and work experience. Some return. Some do not.
Africa is no exception. The push and pull factors of this brain drain are wide-ranging and complex, and depend upon the African country. One might be 'forced' to leave because of war and/or political instability. The attraction of higher pay and better opportunities for one's family might pull them away.
From the 1950s to 1960s, the term brain drain was first coined by the British Royal Society to describe the pronounced migration of scientists from the United Kingdom to the United States and Canada.
Developing from its original context, the term currently refers to the emigration of a country's highly skilled individuals. It usually encompasses movement of university-trained individuals from developing to developed countries.
Dr. Lala Ben Barka, Deputy Secretary of the United Nations Economic Commission for Africa (UN ECA) warned in 2005 that, in 25 years time, "Africa will be empty of brains"
African professionals moving to West to seek greener pastures is considered by the commission as one of the impediments for the continent's development.
The International Organization for Migration (IOM) estimated that Africa has already lost one third of its skilled labor since 1990.
Ethiopia, Burundi,Nigeria and Ghana are considered as top three sources of emigrating human capital.
African governments are particularly lamenting on huge spending on medical practitioners who will eventually leave the country to seek employment elsewhere.
The extent of the brain drain crises and its implications for Africa's long-term sustainable development is however not lost on a number of governments, institutions, and individuals on the continent.
In fact, Quantum Valley is a sort of renewed effort to provide an enabling environment for Africa's highly skilled professionals while attracting highly trained international talent to the continent.
How to stop "brain drain"
QV Tech-Hub
Creating an environment specifically targeted at helping young technology companies thrive by encouraging experimentation..
Farm Complex
Agro-Industrial export-oriented Farm complex enough to stimulate Economic Growth and self-determination of small and medium scale farmers
Afrowood
Afrowood Productions, an integrated media and entertainment company, will soon be a global player in the Afrowood/Nollywod arena.
Help build infrastructure and provide necessary local training so that scientists in Africa can do AIDS vaccine immunology work on site and have the opportunity for a career in their home country. Support GlobalGiving Foundation
Best for us
Rwanda is perhaps at the forefront of the list of African governments that have awakened to the need to create a supportive environment to retain its pool of homegrown professionals.
The country's wholesale adoption of international best practices in information and communication technology (ICT) and development has seen it become the hub for technological innovation and the foremost provider of ICT solutions on the continent.
As part of its far-reaching governmental efforts, in 2008 the African Union instituted the Kwame Nkrumah Scientific Award that grants the sum of $100,000 to African scientists who have carried out groundbreaking research and development in the field of life and earth science or innovations in basic science and technology.
We have also stand up to the challenge of providing Nigeria and Africa with an army of qualified world-class professionals while striving also to retain their services on the continent.
African Union Kwame Nkrumah Awards for Scientific Excellence (AUKNASE) Continental Award.
These awards are in memory of the Great Pan-Africanist and First President of the Republic of Ghana.
If you need industrial solution... We are available for you
Duis aute irure dolor in reprehenderit in voluptate velit esse cillum dolore eu fugiat nulla pariatur. Excepteur sint occaecat cupidatat non proident.